A one day celebration of everything to do with plants, which took place in the middle of Bath on 7th June from 10-4 as part of Chelsea Fringe.
PLEASE GET IN TOUCH IF YOU WOULD LIKE TO TAKE PART IN 2016
Organised on a voluntary basis by Rosie Nottage and Louise Bastow
There were fabulous plant sales, workshops, food, drinks, music and a garden design advice clinic giving totally free advice from local garden designers.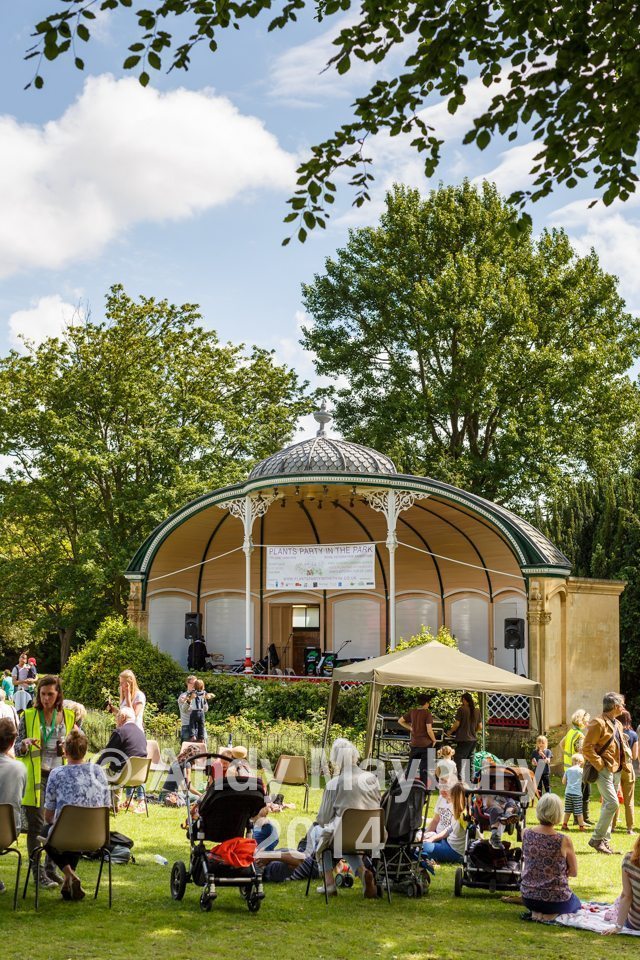 PLANT SALES
Specialist growers joined the party to sell an array of gorgeous and rare gems:

The Botanic Nursery
The Mead Nursery
Bath Parks
Blooming Hill Plants
Pennard Plants
KIDS ACTIVITIES
Atelier nursery hosted a feast of plant activities for children

MUSIC
The bandstand came to life with live music throughout the day, including Jamma De Samba, Clevedon Brass Band, the Calamity Poets and Alex Part.

FOOD
Sam's Kitchen were on hand to feed hungry gardeners, there was coffee from Dusty Ape, roasting coffees of distinction made with 100% Arabica beans.
Thirsty gin loving gardeners sampled the new Bath Gin, as the Canary Gin Bar were also involved
Plus cider from Honey's Midford Cider
Plus delicious cocktail lollies from Cocktail Natives
WHERE WAS IT?
The bandstand is in Victoria Park opposite the Royal Crescent.  Parking is easiest in Charlotte Street car park and there are public toilets close by.
THANK YOU
The party was made possible by the generous sponsorship of Abels Surveyors,  Ashford Homes, Bath In Bloom, Colour Idea, G4Gas, Picasso Painting and Decorating, The Flying Pig Renovation Company, The Marlborough Tavern, The Nutrition and Wellness Centre and Total Bathrooms
Thank you all for your support